Space-scale work in the truest sense of the word – grab the opportunity to find out the exclusive details of the cooperation between the 3D team of Kevuru Games and the world famous studio Lucasfilm.
The goal was to create characters for the VR-based game of the legendary Star Wars franchise called Star Wars: Tales from the Galaxy's Edge. Why not be afraid of big publishers and how to build communication with them – read on dev.ua.
Below you can see the beginning of the article.
Lead 3D Character Artist Анатолій Дідок і РМ проєкту Оксана Хачко розповіли dev.ua про особливості роботи з Disney і роз'яснили, чому не варто боятися ігрових паблішерів зі світовим ім'ям.
Як все починалося?
Класичний формат отримання проєкту в GameDev — успішне проходження тесту. Робота з Lucasfilm не стала винятком. Спочатку киянам потрібно було створити 3D-модель персонажа Star Wars. Його розробляв Анатолій Дідок. У Анатолія більше 20 років досвіду в комп'ютерній графіці, а в портфоліо роботи в таких ігрових проєктах, як EverQuest Next, Disciples III: Renaissance, CrimeCraft, S.T.A.L.K.E.R. 2, Cradle, Survarium, Fear the Wolves. Улюблена фраза Анатолія: «Очі бояться, руки роблять». З нею він і пройшов тест.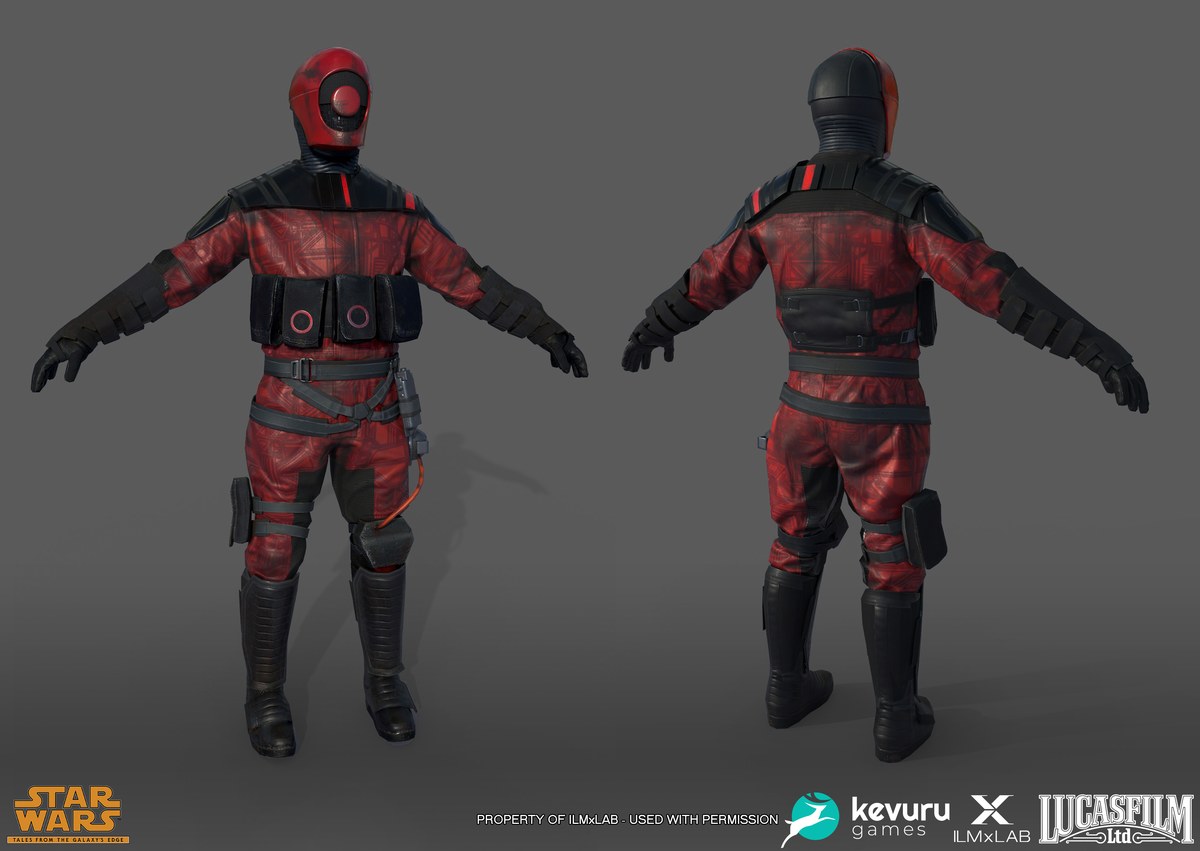 Як зізнається Оксана, перед стартом проєкту у всіх був легкий мандраж — ще б пак, адже не кожен день тобі дзвонять з Disney, а своє прізвище ти бачиш у внутрішній деливері-системі Lucasfilm.